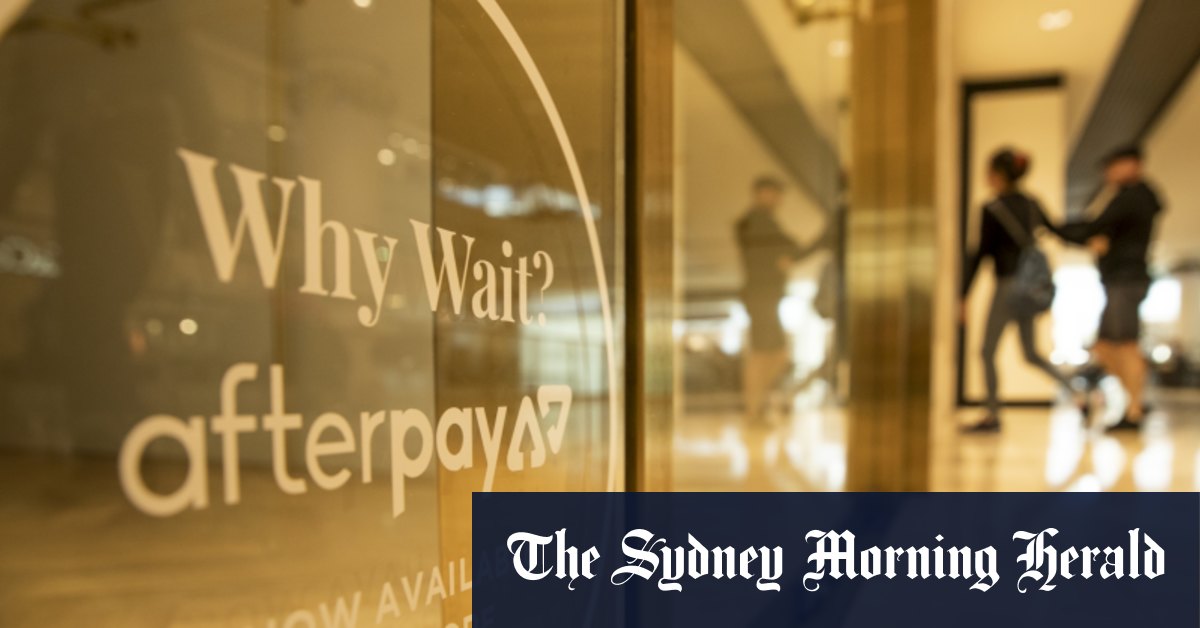 Afterpay targets younger customers as it moves to the bank
[ad_1]
Afterpay will target younger buyers by offering no-charge bank accounts that pay a 1% interest rate on savings starting in October, as it intensifies its competition with established banks.
After making a deal with Westpac last year to offer Afterpay-branded bank accounts, the company on Tuesday unveiled new details about its banking app, which will start with savings and transaction accounts.
The app, called Money by Afterpay, will provide banking services closely tied to Afterpay's core product, Buy Now, Pay Later (BNPL), which provides short-term interest-free installment loans.
As part of an agreement that allows Afterpay to use Westpac's license and banking infrastructure, it will offer customers up to 15 savings accounts that can be linked to specific goals, with interest rates. from 1%.
The banking foray comes as BNPL operators face growing competition from giants such as PayPal, Commonwealth Bank and potentially Apple, urging them to find points of difference and other sources of revenue.
Executive vice president of new platforms Lee Hatton said the company has developed its "money and lifestyle" app for Gen Z and millennials who have no interest in entering bank branches. "We are going to see a generational change in how financial services work," she said.
Analysts predicted that Afterpay could ultimately use the banking app to recommend clients for mortgages, or allow users to trade cryptocurrency stocks, and Morgan Stanley recently predicted the app could nearly double. Australian revenue from Afterpay.
Ms Hatton said Afterpay's app would not offer interest-bearing products, saying if it sponsored clients for home loans, the products would not be sold under the Afterpay brand.
"Maybe we could create an ecosystem for them to find them an interesting offer… I think it's a natural evolution for this clientele, absolutely, but not yet resolved," she said.
[ad_2]