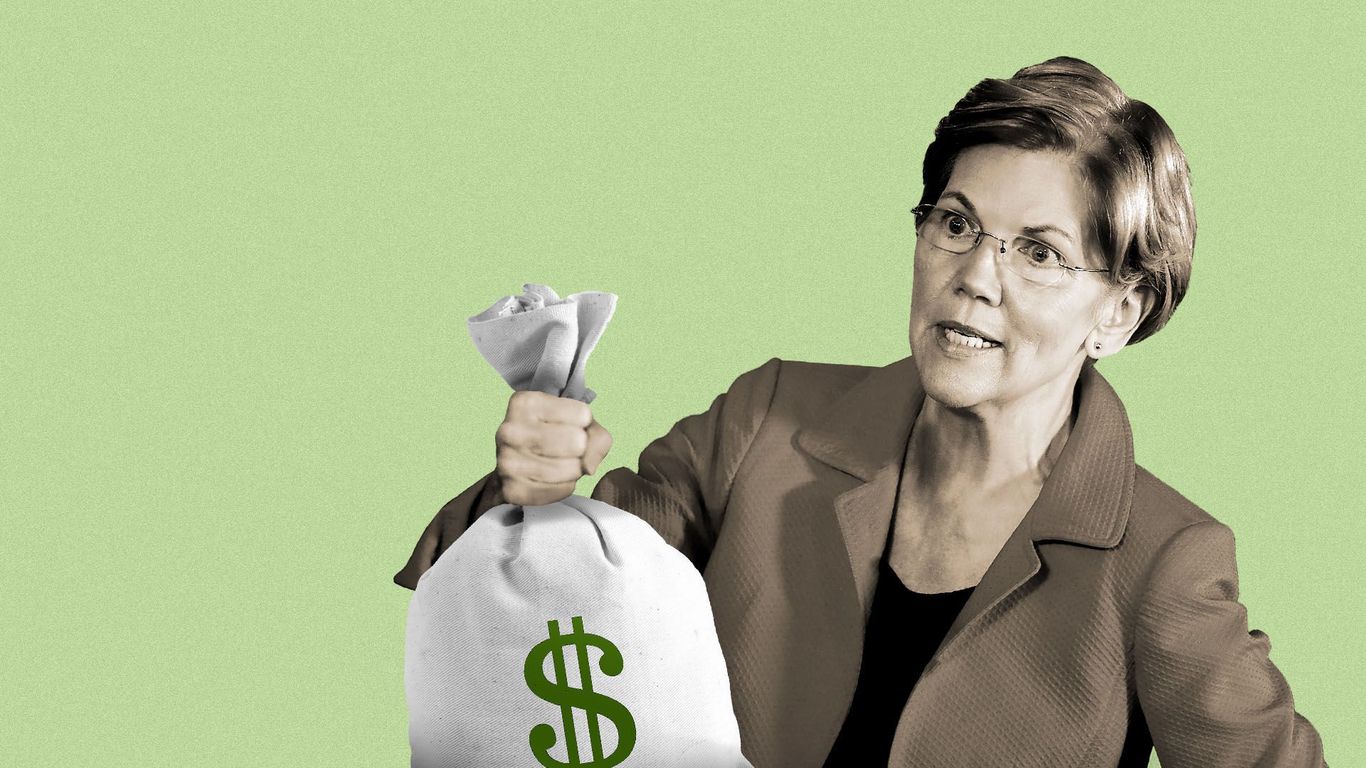 Democrats pressure Treasury Department on climate plans
Three Democratic senators, including Elizabeth Warren, hope to shake up information about Treasury Department plans to toughen the financial system against climate risks and mobilize climate finance.
Why is this important: The Treasury's response to their new letter could provide details of what is planned and underway to the department that is expected to play a key role in the White House climate agenda.
Driving the news: Senators' letter to John Morton, who heads the Treasury's climate "hub" unveiled in April, says they have seen "few reports" of its operation.
Warren, Kirsten Gillibrand and Chris Van Hollen want details by August 16 on issues such as …
How the Treasury coordinates financial regulators on climate risk and its timetable for these steps.
Whether the Treasury has provided advice on risks to the financial sector, and content, if applicable.
Quick setting: The senators' public letter looks like an effort to keep pressure on the Treasury to keep the climate high on its agenda.
Catch up quickly: Public remarks and meetings by Treasury Secretary Janet Yellen provide a window into the Treasury's efforts.
For example, Yellen recently met with heads of multilateral development banks to push for more climate finance.
In May, she described how she plans to work with the Treasury-led Financial Stability Supervisory Board on climate-related financial risks.