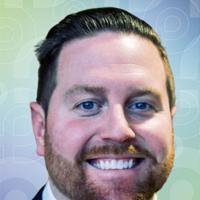 February 25 – People on the move | personal affair
Premier Bank welcomes Jon Zolnik
Defiance Ohio-based Premier Bank announces the addition of Jon Zolnik as Director of Cash Management Sales to the Fort Wayne Market Department.
Zolnik brings with him 10 years of sales experience. He most recently served as a sales development representative for a Fort Wayne-based mobility startup, where he specialized in building mobile apps, web apps, and websites for businesses. In his new role, Zolnik will develop and maintain cash management relationships with bank customers while aligning cash management products and services with corporate client strategies.
Zolnik earned his associate's degree in business administration from Indianapolis University. In his spare time, he enjoys coaching football at Northrop High School. He currently resides in Fort Wayne with his wife and three children.
Beckman Lawson Super Lawyers
Beckman Lawson, LLP congratulates Matt Elliott, Gary Johnson and Craig Patterson, who were selected by their peers to be featured in the 2022 edition of Indiana Super Lawyers.
Four join the faculty of Trine University
Trine University added four new faculty members in January to its Angola campus for the spring 2022 semester.
Hemin Mohammed, Ph.D., joined the university as an assistant professor of civil engineering.
After earning his Bachelor of Science in Civil Engineering from Tikrit University in Iraq, Mohammed held various engineering and management positions on several projects in that country. He recently served as an adjunct faculty member at the University of Kansas, where he earned both his M.Sc. and Ph.D. in civil engineering.
Alex Kutsenok joins Trine as an assistant professor of computer science and information technology.
In addition to his high school and college teaching experience, Kutsenok has worked as a software engineer for a video game company and military projects, and as a researcher at Michigan State University. He holds a Bachelor of Science in Computer Science from the Rose-Hulman Institute of Technology and a Master of Science in Secondary Education: Mathematics from Indiana University at Fort Wayne.
Steven Messer joined the university as a biology instructor.
Messer's training includes teaching and research at Towson University, the University of Rochester, and Arizona State University. A Ph.D. a candidate in biology at ASU, he also holds an MS in biology from Towson and a BS in biology from Elmhurst University.
Oriana McBride is now a professor of physics at Trine, having worked at the university's writing center and as a teaching assistant in the laboratory. In addition to her work at Trine, McBride served as a research technician at Charles River Laboratories in Mattawan, Michigan.
She graduated from Trine in 2019 with a Bachelor of Science in Biology.
Steele new dean of health school at Trine
Trine University has named Shane Steele, DPT, as the new dean of its Rinker-Ross School of Health Sciences.
Steele replaces Catherine Swick, who was recently promoted to vice president for academic affairs.
Steele started at Trine University as an adjunct professor in 2014, bringing extensive physical therapy experience to the role. He became assistant professor at Trine in 2015 and was promoted to associate professor in 2019.
The university awarded Steele the Helen Smith McKetta Excellence in Teaching Award in 2017.
He has served as Chair of the Department of Exercise Science at Trine University since 2017. Under his leadership, the department has seen an increasing number of its graduates go on to pursue doctoral degrees in physical therapy and other degree programs. superior.
Her experience in physiotherapy includes practice in clinics in Angola; Cold Water, Michigan; and Greenville, Pennsylvania.
He holds a BS in Human Physiology from Boston University and a PhD in Physical Therapy from Rosalind Franklin University of Medicine and Science in North Chicago, Illinois.
Alicia Smith joins the Asher agency
Asher Agency, a Fort Wayne-based full-service advertising, marketing and public relations agency, recently added Artistic Director Alicia Smith to its staff.
Smith will join Asher's creative team, providing design services to agency clients. A graduate of James Madison University, Smith has spent the past six years as art director at Sweetwater.
Lynn Reecer and her #1 ranked team
Encore Sotheby's International Realty shares that Lynn Reecer and her team are the Upstate Alliance of Realtors' premier residential real estate sales agent/team in Northeast Indiana for 2021, for the 9th consecutive year . This region is made up of 7 counties and nearly 1,300 real estate brokers. Reecer and his team produced a total sales volume of over $63.65 million in 2021, comprised of 138 transactions with an average sale price of $461,251.
The Lynn Reecer team consists of Broker Associates: Kelly Werth, Joelle Ruefer, Jenny Layne, Jim Layne, Mark Swift, Kate Leach, full-time assistant Maria Rittenhouse and part-time assistants Stan Seiss and Jeffrey Fleck, led by Lynn Reecer. The team's reach covers the northeast Indiana region, with offices in Fort Wayne and Syracuse, serving the northeast Indiana lake market.
The team is a subsidiary of Encore Sotheby's International Realty.
Sturges Property Group welcomes Stacey Hauptstueck
Sturges Property Group announces the addition of Stacey Hauptstueck as Property Manager.
Stacey grew up in Fort Wayne and holds a bachelor's degree in business management and an associate's degree in criminal justice.
Stacey comes to us with an impressive background in many diverse industries. She has over ten years of real estate experience in an equity investment group as Acquisitions Coordinator and Lease Administrator. Stacey also worked at Steel Dynamics for ten years in scrap sourcing and transportation, then as a logistics manager for another scrap company. Eventually, Stacey found her way back into commercial real estate when she moved to Indianapolis more than two years ago.
Stacey shares that she enjoys all aspects of real estate and proudly earned her real estate license in 2019. She enjoys helping others, providing great customer service, and building great relationships.
Lutheran Health Physicians welcomes new vendors
Providers specializing in gastroenterology, family and internal medicine, gynecologic oncology, neonatal follow-up and pulmonary intensive care are among the newest to join the Lutheran Health Physicians (LHP) team.
These physicians, physician assistants and nurse practitioners are the newest to join the LHP team.
Family Medicine: Erin Dodson, MSN, NP-C; Crystal Jencks, MD: Malinda Shelley, MSN, FNP-BC
Gastroenterology: Sepideh Farzin Moghadam, MD, FACG; Janelle Miller, NP; Julie Shaffer, MSN, APRN, FNP-C
Gastroenterology Hospitalist: Andrew Schlatter, NP; Ali Syed, MD
Gynecological oncology: Nicole Fornalik, PA-C
Internal Medicine: Andrea Place, NP
Neonatal follow-up: Allison Soldner, MD, FAAP
PACE Clinic: Nicholas Ramer, NP
Pulmonary Critical Care: Casey Richardson, NP
RediMed Emergency Care: Andrea Brune, PA
BKD Selects Matt Stout to Lead Fort Wayne, Pittsburgh Offices
BKD CPAs & Advisors has announced that Matt Stout will be the next managing partner of its Fort Wayne and Pittsburgh offices. Stout will assume the role beginning June 1. He succeeds Wally Wetherill, who will retire at the end of May 2022.
A member of the BKD National Financial Services Group, Stout has more than 19 years of experience working with public and private financial institutions ranging in size from $40 million to $15 billion in total assets, and has played a essential role in the growth of the company's financial services. practice throughout the firm's East region, which has seven states. Stout is a member of the American Institute of CPAs and the Indiana CPA Society. He previously served as Chairman of the Board of Directors of Big Brothers Big Sisters of Northeast Indiana and volunteered with several community organizations in Fort Wayne.
Stout graduated from Saint Joseph's College, Rensselaer with a BS in Accounting. He is also a graduate of the Graduate School of Banking at the University of Wisconsin-Madison and the Virginia Bankers School of Banking Management at the University of Virginia at Charlottesville.
Financial advisor John C. Reimbold recognized
John C. Reimbold, MBA, CFP, private wealth advisor at Reimbold & Anderson, a financial advisory firm of Ameriprise Financial Services, LLC, in Fort Wayne, has qualified for the annual Circle of Success recognition program of the company and will be honored for this achievement. in 2022.
To deserve this achievement, Reimbold established himself as one of the best advisers in the business; only a select number of high-performing Ameriprise Financial advisors achieve this distinction.
Reimbold has 30 years of experience with Ameriprise Financial. This is the 14th consecutive year that Reimbold has earned recognition from the Company's Circle of Success.
Baker joins Trine as Dual Listing Manager
Jonathan Baker, an experienced secondary school teacher and administrator, has joined Trine University as the new Director of Dual Enrollment and Pre-College Tracks.
In this role, Baker will develop short- and long-term strategic plans for dual enrollment at Trine University, including researching areas to expand partnership opportunities. He will also lead the approval of new dual-enrollment instructors and help provide professional development for instructors.
Baker most recently served as assistant principal at the Whitko Community School Corporation in Larwill, as well as an adjunct professor at Indiana Tech.
Prior to these roles, he held teaching positions at Northern Wells Community Schools and Carroll Consolidated Schools. At Northern Wells, his responsibilities included creating and leading the Advanced Placement US History program.
Baker earned a Bachelor of Science in Secondary Education from Indiana University at Fort Wayne in 2000 and a Masters of Educational Administration and Educational Supervision from Ball State University in 2013.