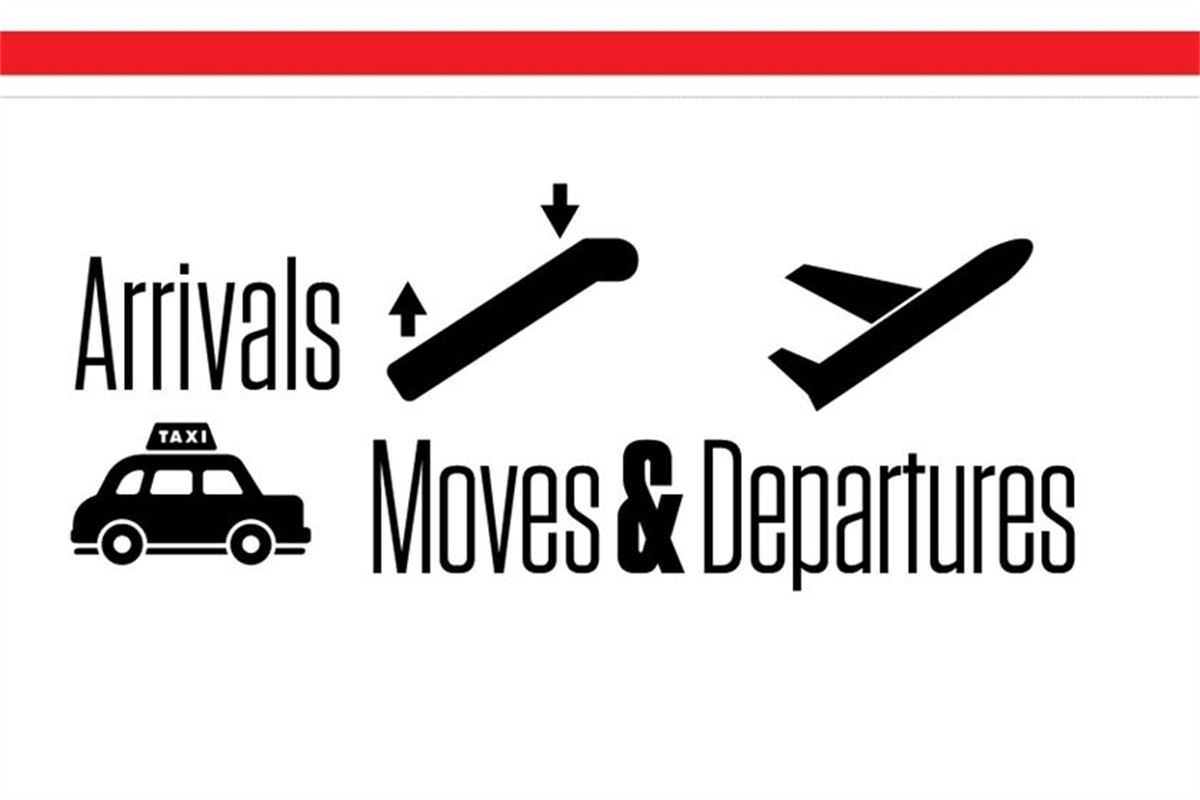 Latest Civil Service and Public Affairs Moves – October 31
Government reshuffle
Details of the redesign are available here.
British government
Department of Digital, Culture, Media and Sport – British Tourism Authority – Nick de Bois appointed chairman for three years from November 1 to October 31, 2025. Royal Museums Greenwich – Professor Julian Dowdeswell has been reappointed administrator for four years. Visit England – Fiona Pollard is appointed interim chair of the advisory board for nine months from November 1 to July 31, 2023, while the process to appoint a permanent chair is conducted following the resignation of Nick de Bois CBE.

Ministry of Justice – Judicial Appointments Commission – The Honorable Justice Adam Johnson is appointed Judicial Commissioner for three years. Civil Procedure Rules Committee – Ian Curtis-Nye appointed as a lay member for three years effective October 24. Sentencing Council – Beverley Thompson-Brown OBE reappointed as non-judicial member for three years.

Northern Ireland Office – Leslie Philpott was reappointed as Senior Non-Executive Director of the Northern Ireland Office for three years until September 30, 2026. Deirdre Toner was reappointed as Chairperson of the Civil Service Commissioners for five years until May 31, 2028.

Privy Council Office – David Davies, Gillian Keegan, John Glen, Victoria Prentis and Jeremy Quin are appointed Privy Councilors.

transport department – Active trip to England – Declan Collier, Isabel Dedring, Andy Street and Sir Chris Whitty appointed to new advisory board.

Her Majesty's Treasury – Bank of England – Reappointment of Sir Dave Ramsden as Deputy Governor for Markets and Banking approved by Treasury Committee.
Houses of Parliament
Communal room
Christian Matheson appointed Steward and Usher of the Three Hundred of Chiltern on October 21 after upright as a deputy. A by-election for a new Chester City MP will be held on December 1.
Committee chairs
Education Committee – due to the appointment of President Robert Halfon as Minister of State in the Ministry of Education on October 26, an election will be held to appoint a new President in due course. Andrew Lewer added; Dr. Caroline Johnson has been released.

Health and Social Affairs Committee – Currently, only one presidential candidate: Steve Brine. James Morris and Helen Whately added; Marco Longhi and Dean Russell have been released.

Treasury Committee – Due to the appointment of President Mel Stride as Secretary of State for Work and Pensions on October 25, an election will be held to appoint a new President. Applications are open until November 8 at noon. If there is only one candidate, the result is likely to be announced that day. If there is more than one candidate, the ballot will take place on November 9 and the result will be announced in the Chamber later in the day.

Business, Energy and Industrial Strategy Committee – Bim Afolami, Jonathan Djanogly, Ruth Edwards and Robert Largan added; Richard Fuller, Nusrat Ghani, Paul Howell and Mark Jenkinson were released.

Defense Committee – Andrew Bowie and Robert Courts added; Stuart Anderson and Sarah Atherton have been released.

Upgrading Committee, Housing and Communities – Natalie Elphicke and Paul Holmes added; Sara Britcliffe and Darren Henry have been released.

Northern Ireland Affairs Committee – Robin Walker added; Scott Benton released.

Public Accounts Committee – Jonathan Djanogly and Anne Marie Morris added; Shaun Bailey, Anthony Higginbotham and Craig Mackinlay have been released.

Science and Technology Committee – Stephen Metcalfe and Iain Stewart added; Dehenna Davison and Katherine Fletcher have been released.

Transportation Committee – Jack Brereton added; Simon Jupp released.

Women and Equality Commission – Victoria Atkins added; Jackie Doyle-Price released.
House of Lords
The presentation of Lord Johnson of Lainston (Tory, life peer) and Lord Murray of Blidworth (Tory, life peer) to the Lords took place on October 24.

The Earl of Effingham (Conservative) and Lord Ashcombe (Conservative) elected hereditary peers on 24 October.

The Bishop of Lichfield joined the House of Lords on October 25.
Political parties
Conservatives
Michael Prendergast selected as candidate for upcoming West Lancashire by-election. Current MP Rosie Cooper has yet to officially step down as an MP.
Deconcentrated administrations
Scottish Government
Ash Regan resigned as Minister of Community Safety on October 27.
Welsh Government
Youth Work Strategy Implementation Council – Deb Austin, Marco Gil-Cervantes, Kelly Harris, Lowri Jones, Shahinoor Alom Shumon, Joanne Sims, Dr. Simon Stewart, Sian Elen Tomos, David Williams are appointed as board members.
Northern Ireland Executive
Les Allamby appointed discretionary support commissioner from 1 November.

Agrifood and Biosciences Institute – Roberta Brownlee reappointed as vice-president for two years from April 1, 2023 to March 31, 2025.

Northern Ireland Building Regulations Advisory Committee – Mabel Higgins reappointed as chair until April 14, 2025; Ross Reid reappointed as a member (Architecture area of ​​expertise) and David Algie reappointed as a member (Building Services, Engineering and Energy area of ​​expertise) until September 29, 2025.

Northern Ireland Fishing Port Authority – Alan McKeown is named interim chairman of the board for nine months.

Northern Ireland Housing Executive – Nicole Lappin appointed Chair of the Board of Directors effective November 5.
Local authorities
Interested in an updated contact list of local government leaders? Contact your Dods Account Manager or Customer service for more details.
Conwy County Borough Council – Rhun ap Gareth appointed managing director, succeeding Iwan Davies who will retire at the end of November.

Slough Town Council – Stephen Brown is appointed Managing Director.
Industry
If you and your organization would like to be included in this section, email us at [email protected]
Companies
Boeing– Russ Oates joining the UK Global Media Team; Nicola Hammond has been appointed to replace him as Head of Communications in the UK and Ireland.

Thakeham– Claire Macaleese appointed chief commercial officer from November, leaving the post of director of communications Europe and Israel at Boeing.
Interest groups
British Heart Foundation – Dr. Doug Gurr resigned as president after seven years in the role; he was replaced by Wendy Becker.

Guy's & St Thomas' Charity, Evelina London Children's Charity and Guy's Cancer Charity – Barbara Kasumu is appointed Executive Director. All three charities are part of the Guy's & St Thomas' Foundation and support the Guy's and St Thomas' NHS Foundation Trust.