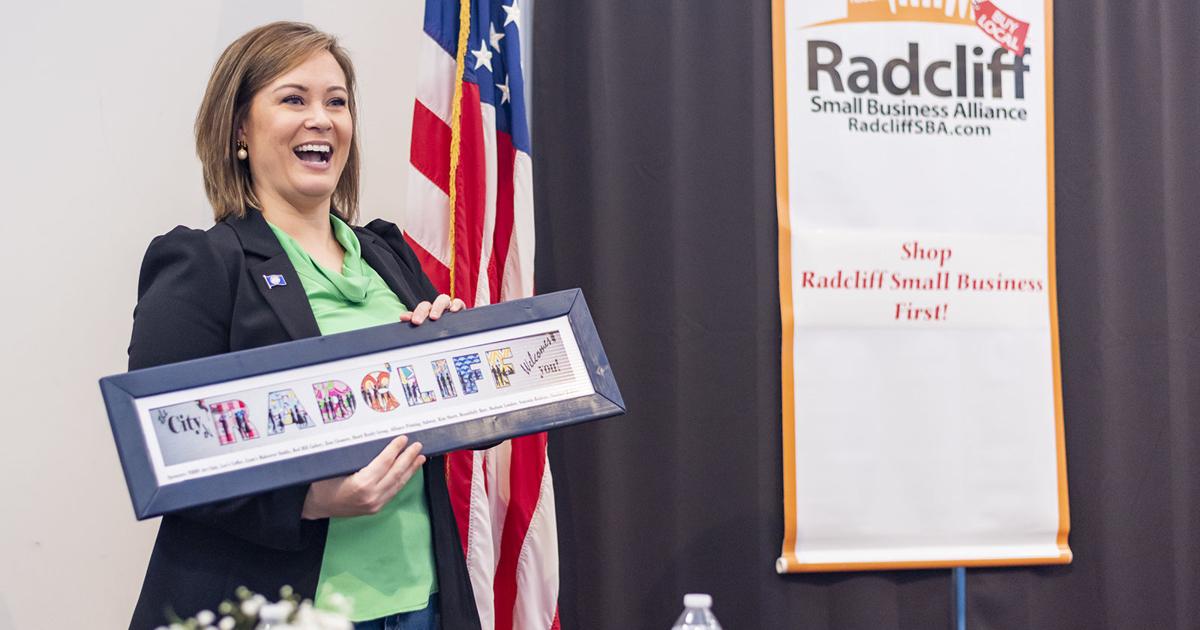 Lieutenant Governor discusses economic growth at small business breakfast | Local News
Lieutenant Governor Jacqueline Coleman has promised to continue to provide economic opportunity for every family in Kentucky.
At a meeting of the Radcliff Small Business Association Tuesday at the Colvin Community Center, Coleman pointed out that big companies like Ford are making investments in Kentucky. She said that last year the state broke "every record for economic development on record".
"In just one year, we've brought more than $11 billion in economic development investments to the state of Kentucky," she said. "This will create more than 18,000 jobs statewide."
Coleman also said they currently have the largest rainy day fund in Kentucky history and are investing in communities "like never before" to improve infrastructure and ensure Kentucky is prepared. for progress.
"Right now we have the opportunity to do the right thing and take two years of progress and turn it into 20 years of prosperity," she said. "We want to make sure every family feels that."
She told the crowd that she understood the importance of small business, having come from a family of small business owners herself.
"I know the work you do every day and the work you do that goes unnoticed because you support your family and your community," she said.
Coleman said growing up in a small town gave him the opportunity to see what community was really like.
"I watched my grandfather and then my father serve the community through our small business, and learned the importance of providing high quality products that would save you a trip to the big box store in nearby town and also providing a great place for your neighbors to work," she said. "And that's where I learned Kentucky values ​​that would then shape who I am, values ​​like work hard work and honesty and treating people the way you want to be treated. It's a new concept these days, but I know those values ​​run so deep in this room.
Seth Dukes can be reached at 270-505-1413 or [email protected]