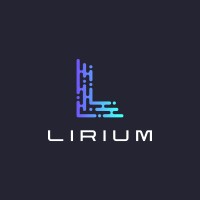 Lirium to Power Access to Digital Assets for Mexican FinTech
By Edlyn Cardoza
Today
Albit
APIs
Crypto-as-a-Service
Lirium, a license B2B2C Digital Asset Access Solution Provider, will begin powering digital currency access and settlement services for Mexico's Albit digital wallet, reaching over 2 million customers. Lirium is already a partner of financial services companies in Argentina, Brazil, Peru, Colombia, Chile, Paraguay and Uruguay.
Lirium's white label solution will give Albit account holders quick and easy access to various cryptocurrencies. Albit is Lirium's first customer in Mexico, a country with significant potential for the adoption of alternative payment methods and alternative investments in digital assets.
Lirium launched its turnkey digital asset access solution for traditional financial institutions and FinTechs in Argentina a year ago. Its clients in Argentina include Grupo Financiero Galicia, Brubank and Prex.
Federico MurroneFounder and CEO of Lirium, commented, "We are extremely pleased to partner with Albit, to provide its customers with easy and convenient access to our regulated and compliant crypto-as-a-service platform. Latin America is primed for mainstream cryptocurrency adoption, and Lirium provides easy, fast, and secure channels to support the next wave of adoption by a broader demographic.
With local settlement as a priority, Lirium has entered into agreements with regional partners to provide a B2B solution for various cryptocurrency use cases. Additional countries can be added quickly for local currency settlement, as Lirium has already developed the necessary technology and regulatory rails for rapid deployment in new markets, while settlement in US Dollars, Euros and British Pounds is available immediately after integrating the API with its client.
The company provides bank-level oversight of digital asset transactions, including license checks, rigorous risk management and security, with safeguarding of funds, data protection and fraud prevention as priorities. Lirium's fully adaptable plug-and-play back-end API allows its customers to retain full control of the end-customer experience without adding additional regulatory or operational complexities. Lirium extends its full licensing capabilities to customers, providing fully operational regulatory, compliance, treasury, liquidity, custody and insurance coverage.
Lirium AG has three international licenses: Exchange Services, Qualified Custodians, and Pricing Services, enabling it to provide regulated and compliant global crypto-as-a-service services. Lirium's current focus and expertise is in cryptocurrencies in Latin America. However, it intends to expand further regionally and build the legal and technological rails for the local provision, transaction and settlement of current and future Digital Asset Ecosystem (DAE) products and services. ) locally relevant.
Previous post
JCB International extends its existing partnership with Concardis
Read more