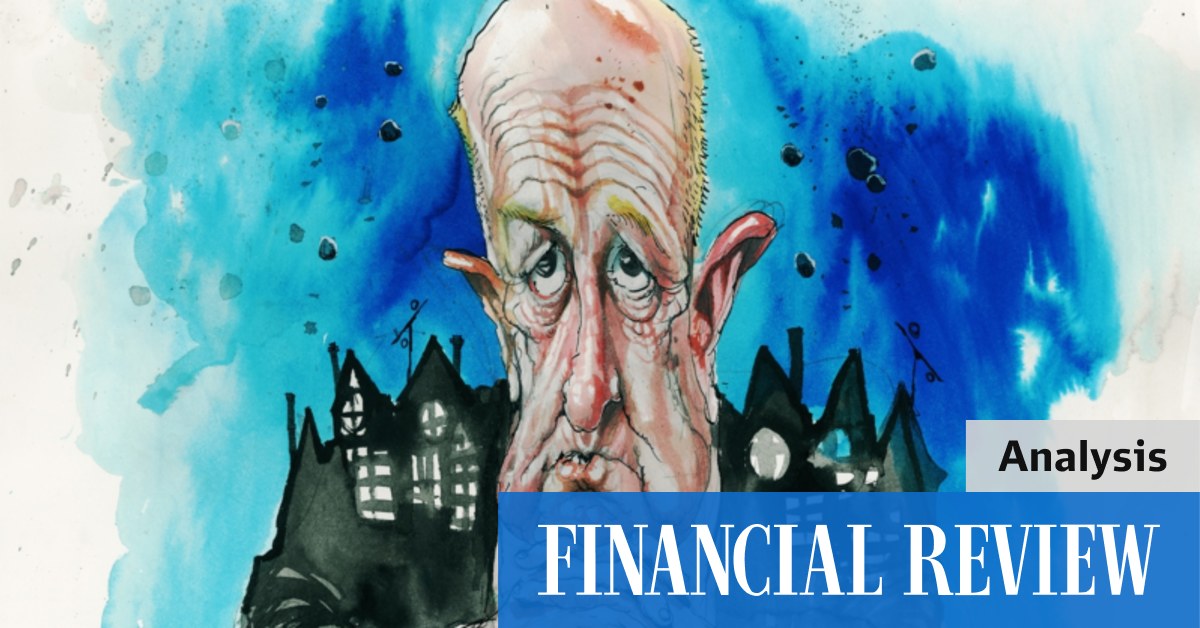 Macquarie Bank appoints reliable collaborator Glenn Stevens as president
From a macroeconomic point of view, Stevens' rise to president to succeed Peter Warne next May is timely.
After a decade of contained inflation, global price pressures are intensifying and central banks are loosening their ultra-accommodative monetary policies.
This environment offers opportunities and presents risks for large financial institutions and institutional investors like Macquarie.
Stevens once faced an inflationary environment when he hiked interest rates to 7.25 percent in 2008 during the mining investment boom in Australia.
Six months later, he cut interest rates in response to the global financial crisis and helped orchestrate government guarantees on bank funding as credit markets freeze.
Stevens has been troubled for a few years by the ultra-relaxed monetary policies of central banks around the world, even though, out of respect for the RBA, he has avoided getting into national monetary policy since Philip Lowe took over.
Certainly, as Macquarie's chairman, Stevens's role will be less about making big investment decisions and reading economics.
Macquarie's bottom-up – not top-down – culture gives considerable autonomy to members of the Macquarie business unit.
A reliable hand
Managing Director Shemara Wikramanayake has highly experienced executives who lead its asset management, banking and financial services, commodities and global markets, and investment banking divisions.
But in a time of economic uncertainty entering the third year of the pandemic and renewed volatility in financial markets, Stevens will be a reliable hand in ensuring Macquarie's risk management remains world-class.
Stevens has chaired the Risk Committee of the Board of Directors since November 2019.
As chairman, Stevens' primary role will be to oversee corporate governance.
Directors who have worked closely with Stevens on various boards over the years say he is a deep and analytical thinker.
A natural introvert, Stevens is a more humble personality than the gregarious figures of Wall Street banks and financial institutions, such as JPMorgan CEO Jamie Dimon and BlackRock CEO Larry Fink.
At board meetings, Stevens is not a dominant figure.
He listens, encourages the debate of ideas and does not immediately impose his point of view.
For someone who is extremely successful, Stevens is self-deprecating and can show deference.
Yet when Stevens gives his opinion or asks a question, his colleagues listen. His interjections are respected.
After leading the RBA from 2006 to 2016, Stevens remains well connected and respected in international economic and financial circles.
Stevens is one of a growing list of former central bankers and regulators to run a financial institution.
The backgrounds of former senior officials in commercial life are mixed.
Former Chairman of the Australian Prudential Regulation Authority, John Laker, is currently Chairman of ING Australia.
Former RBA Governor Ian Macfarlane served on ANZ's board of directors for a decade and on the international advisory board of Goldman Sachs.
Former Treasury Secretary, the late Ted Evans, chaired Westpac.
The National Australia Bank was chaired by former Treasury boss and former RBA board member Ken Henry before the Royal Banking Commission triggered his departure.
Former Treasury Secretary John Fraser has joined and left the AMP Board of Directors after a long career in asset management at UBS.
Stevens' four-year stint on Macquarie's board was complemented by his stint on the board of directors of NSW Treasury Corp, where he was exposed to bond markets, investment management and government balance sheets.
He also spent time as advisor to hedge funds managed by Ellerston Capital and NWQ.
Presiding over Macquarie will be Stevens' biggest career test since leading the RBA.