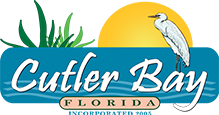 SDCC Small Business Infrastructure Funding Meeting
Congress passed and President Biden signed into law the Infrastructure Investment and Jobs Act. A one-of-a-kind investment that touches every aspect of our daily lives. On August 18, 2022, the South Dade Chamber of Commerce, in partnership with the Town of Cutler Bay, will proudly welcome Ms. Adriana Clark, Small Business SE Region Office Representative for the U.S. Department of Transportation. Its objective is to help small business owners and professionals in their search for contracts and subcontracts arising from infrastructure financing. This presentation is for almost any small business owner. The projects are not limited to the traditional construction of "hard" roads. The law aims to make historic investments in transportation, public safety, climate resilience infrastructure, in short, there will be projects that will impact small and emerging businesses and have the potential to create jobs in our region.
Contractors
Electricians
advertising marketing
Public relations
Management of computer and information systems
Architecture and Engineering
Surveyors / Civil Engineering
Legal professions
Cleaning/maintenance of buildings and grounds
Office and administrative support
Commercial and financial operations
Estate Agents Etc.
If you would like more information, please call the CCSD office at 305-247-2332.
USDOT is interested in speaking to the entire SDCC community. Come join us and see how you can get involved with USDOT and the variety of projects and opportunities coming your way soon!
Sponsorship opportunities available, please email [email protected] or call 305-247-2332.