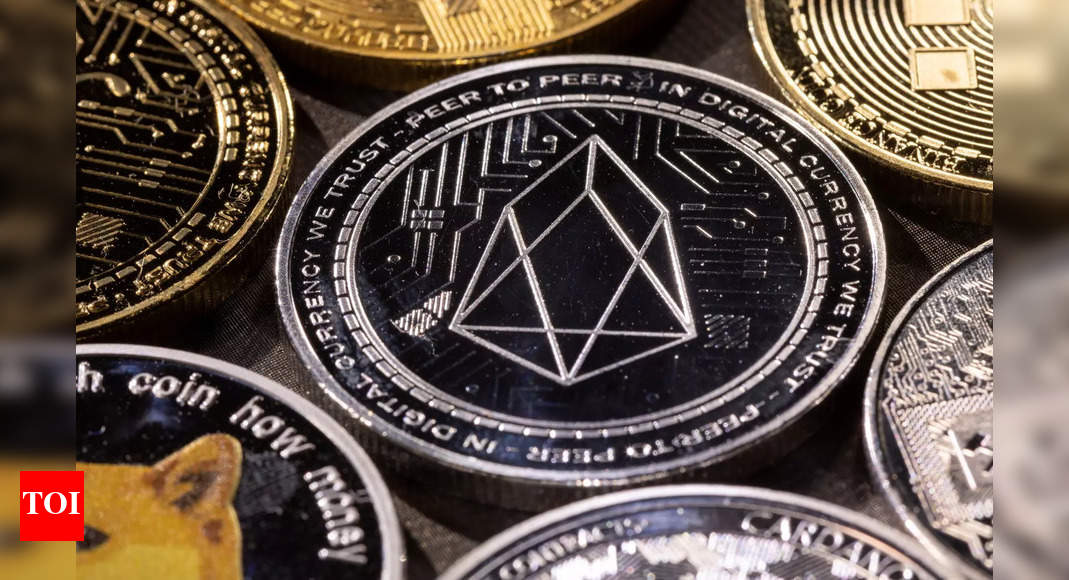 What is EOS in the blockchain? Is EOS crypto a good investment?
At a time when we are inundated with over 5,000 altcoins and various digital assets, knowing and choosing a suitable crypto for investment is crucial. Among the many cryptocurrencies, EOS is a reliable name. EOS, which stands for Electro-Optical System, was launched in June 2018 by Dan Larimer as an open source decentralized operating system on blockchain. Its open source software EOSIO, used on the platform, was developed by the private Cayman Islands-based company Block.one.
The company raised $ 4.1 billion in the initial coin offering and distributed 1 billion ERC-20 tokens at the launch for widespread distribution and popularity.
However, this crypto works in a particular way in coordination with its blockchain platform EOSIO:
The EOS.IO or EOSIO functions as the operating system of the EOS network and manages and regulates the EOS blockchain network.
The EOS token is the cryptocurrency of the EOSIO network.
The EOS system was created primarily to support decentralized applications, or dApps, on a commercial scale. And it does the following for dApps: –

The platform is used to develop, host, and run line-of-business applications, or dApps.
The network provides the fundamental functionalities for businesses to build blockchain applications similar to web applications.
In addition, EOS supports secure access and authentication, authorizations, data hosting, usage management, and communication between dApps and the Internet.
EOS is supported by a web toolkit store that aims to develop hassle-free applications.

In order to meet the ever increasing demand and use of dApps, EOS has developed its methodology of parallel execution and asynchronous communication across the network, which means that:

The authentication process would be performed separately from the execution process.
This ensures more scalability, flexibility and user-friendliness
An easy-to-follow toolkit and web interface make it easy for the developer to build and maintain applications.

An application developer should only own EOS coins, instead of spending them to use the EOS network, its resources, and to create and run dApps.
Token holders who are not running any apps can rent their bandwidth to other participants who need it and they are rewarded for staking their crypto.
EOS crypto tokens are created and earned in a separate way from coins normally mined like Bitcoin:
Block producers or users generate the required number of blocks and are rewarded with the creation of new EOS tokens for each block they produce.
Block producers can post a desired amount for payment. The number of tokens they create is calculated based on the median value of the probable amount posted by all producers.
EOS tokens can be stored in various wallets including Ethereum Wallet, MyEtherWallet, and MetaMask.
The tokens can then be traded on the various exchanges.
EOS is considered a major and direct competitor to the Ethereum blockchain, which also has many use cases in the decentralized finance industry. EOS aspires to be better and faster than Ethereum, which gives 15 transactions per second and EOS goals to achieve millions of transactions per second. You can easily buy and redeem EOS on reliable exchange platforms such as ZebPay,
For the latest crypto news and investment advice, follow our Cryptocurrency Page and for live cryptocurrency price updates, Click here.